Viemose DGS develops and manufactures products, processes and technologies for greenhouses and is the largest manufacturer of its kind in Scandinavia. The company exports greenhouses and automated greenhouse production systems to Russia, the USA and the whole of Europe.
SCENARIO:
WHAT IS THE ACTUAL QUALITY OF THE WEBSITE?
Viemose DGS contacted World Translation because of their existing website, which has several language layers. The company was unsure about the quality of the content of the language layers and about whether the content was uniform across these language layers.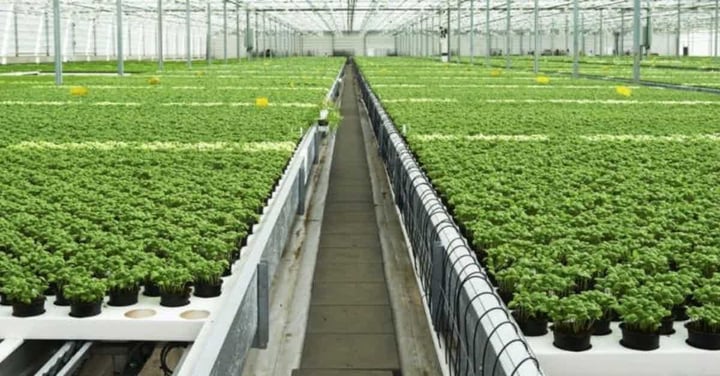 REQUIREMENTS:
QUALITY CHECK AND AUTOMATION OF THE TRANSLATION PROCESS
Viemose DGS very much wanted to know if the content and quality of the texts varied across the language layers of the company website. The website had to be checked thoroughly!
This was the first step in the company's collaboration with World Translation, which was asked to check the overall quality of the website using specialised language experts. Based on the results, in dialogue with World Translation, Viemose DGS assessed whether the existing language layers should be revised or whether it was necessary to re-translate the company's primary source language into the other languages.
THE SOLUTION:
NEW TRANSLATIONS AND INTEGRATION VIA WPML
The preliminary quality check of the Viemose DGS website showed that the actual content varied from language to language and the quality of the texts varied significantly across the language layers. In some of the languages, the English text had been translated very literally. This had a great impact on the flow and naturalness of the texts for the reader. In some of the other languages, the content was decidedly different (and older) than the English-language version.
The conclusion of the quality check was that it was necessary to re-translate the company's source texts. World Translation selected the most suitable translators who had expertise in international SEO, combined with experience in Viemose DGS' industry.
In addition, automation of the translation process was started by integrating WordPress at Viemose DGS's location with World Translation's translation technology. This meant that Viemose DGS could now send text for translation directly from the company's own WordPress platform and receive the translations directly in the correct location in WordPress. In other words, Viemose DGS eliminated all of the manual copy and paste work that would otherwise have been involved with the translations.
Not a WordPress user?
No problem. We have a wide selection of connectors to other systems such as Sitecore, Salesforce, Episerver, GoogleDrive and many more.